PLEASE READ ALL as I would like to share personal thoughts from my years of experience at end of my info ...Starting in as an apprentice in 1976 with the local 1815 UBCJOA And finally officially as JMS in.I have maintained high standard in qiality and materials on every job.All jobs have been done by myself and my crew 1 job at a time till complete with a no money down and no payment till work complete operation.By allways protecting customers from taking risks and only pay for what they wanted has been our standard from day 1. During that time I have also been fortunate to aquire some truley remarkable tradesmen.One of them is probibly the most amazing drywall/texture person I have seen in over 30 years.Im not much of a computer person, just a builder but I have seen more than my share of nightmares where a customer has trusted there hard earned savings only to be dissapointed or even ripped off.My refrences and photos go back over years and refrences include state officials and building code enforcement employees,even media covered bailout for customers that were scammed. There is no reason any homeowner should pay 1 dime for work that hasent been completed or materials that havent been delivered.We are and will allways be a NO money down buisness and NO money till work completee buisness..Also we have saved all customers from 20 to 60% of standard costs simply by cutting out middleman and working personally every job since I have started.Most contractors make there profits without ever driving a nail and allowing unsupervised inexperienced workers to do your job.The way I see it is if a customer hires a contractor to trust with there home or buisness the contractor should be there from day one.All work is done at or above structual standerds with proper hardware.All exterior fencing and decks are fastened with screws.All trim work is clean.All doors are set properly with good reveals and tight seals.Small buildings and sheds are built same as our houses and room additions at same cost as pre fab low quality buildings.Nothing is done halfway and all at savings. I also have aquired some of the most qualified licened electricians, plumbers, and hvac cont. all at a fair price for professional service. As I said earlier Im not a computer person, This site is intended to give a glimpse into our long history of professional work. You will have to excuse my not correcting spelling or punct. If you want someone that takes the time for that I suggest hiring an english teacher instead of an experienced builder. Sorry if that sounds harsh but I have always pretty much been an honest straight shooter.There are a few things that concern me Ide like to share. First of all I refuse to advertise my work through pretty words and false promises thats why i wont say things like. Im a proud member of this and that or let our professional staff bla bla bla. I build,Thats what I do and have done since I was 14,I wouldent be the best to fix your car but I know structuial and cosmetic construction like the back of my hand. Im not a member of anything because I have no need for the help of membership, That doesent make a good builder. I dont and never had any disputes or unresolved work because the few that needed more attention were handeled promptly. You will never find any complaints.My customers/friends/refrences include state officials code enforcement officials media covered bail out (customers from news and other media some who were ripped off from scammers/crooks). I believe AMERICANS no matter what color they are should be used for any service or product you may need, our economy is in bad shape and one of the small things I myself do is buy and hire american usually, really cheap means (well you know). Happy medium works for me.Thers more I can share but Im taking a chance on plain old honesty so I guess Ill see what happens with just a little...
Photo Album Gallery Place Holder - Please wait while the Photo Album loads. If the album does not show, please refresh the page to try again.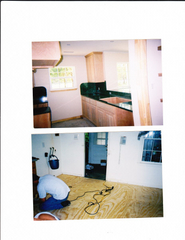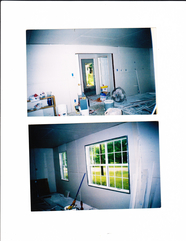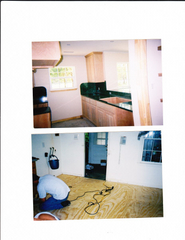 Photo Album Gallery Place Holder - Please wait while the Photo Album loads. If the album does not show, please refresh the page to try again.